10 Storage and Organization Tips for Your New Home
Aby GarveyUpdated: Mar. 30, 2021
Moving into a new home is an opportunity to start fresh and organized. Use these ideas to get settled with a plan that works for you and your family.
Every editorial product is independently selected, though we may be compensated or receive an affiliate commission if you buy something through our links.1 / 10
WESTEND61/GETTY IMAGES
Consider What Worked
Before you begin unpacking a single box, take a few minutes to reflect on what worked well before you moved. Were there certain areas of your previous home that stayed clutter-free due to effective organizing systems? If so, think through how to build those strategies into your new home.
Also, take the opportunity to consider areas where disorder built up. Were there items or activities that didn't have a convenient home or enough storage space? Pinpoint the root cause of past disorder and use the following ideas to solve them in your new spaces.https://imasdk.googleapis.com/js/core/bridge3.460.0_en.html#goog_449994686Volume 0% 2 / 10
JOYCE GRACE/GETTY IMAGES
Assign a Purpose to Each Room in Your Home
When you designate a purpose for the rooms in your home and assign specific places to do activities, it takes the guesswork out of what to store where. Make a list of the rooms in your new home and designate a spot for activities such as computer work, reading, relaxing, watching movies, playing board games or enjoying favorite hobbies.
Some activities have obvious homes, such as cooking and baking in the kitchen, but others may take more thoughtful consideration. Where will you handle paperwork, use the computer or do school work? Consider if you need a quiet place to handle these activities, or if a shared space would work better for you and your family.
Assigning names to storage areas such as linen closet, coat closet, cleaning closet and long-term storage area can also help determine what to store where.ADVERTISEMENT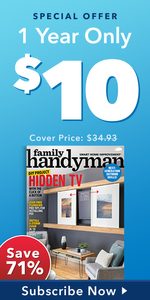 ADVERTISEMENT3 / 10
ROBERTO WESTBROOK/GETTY IMAGES
Declutter as You Unpack
It doesn't make sense to spend time or money finding storage for items you no longer use or need. Declutter accordingly.
As you unpack, cast a discerning eye on your belongings. Which items are you happy to see and excited to use in your new space? Which things don't fit your vision for the life you want to live in your new home?
If you own multiples of a single category of items, keep your favorites and let go of the others. Also consider donating belongings that don't fit the decorating style or color scheme of your new home.4 / 10
OS TARTAROUCHOS/GETTY IMAGES
Make It Easy to Use Your Spaces Going Forward
As you set up each room, resist the temptation to put items away haphazardly wherever they will fit. Instead, refer to your list of which activities will happen in each space and keep items in the rooms where they will be used.
Keep convenience in mind as you put items away. Picture yourself living in the space and performing the designated activities. Store items that are used most frequently in the storage spaces that are easiest to see and access. In the kitchen, keep your daily-use dishes in eye-level cabinets close to the dishwasher. Store special-occasion dishes, glassware and serving pieces in harder-to-reach cabinets.5 / 10
VIA AMAZON.COM
Outfit Your Storage Areas
To keep your home organized, take steps now to establish user-friendly storage areas for long-term and seasonal storage. Depending on the setup of your new home, you may need to use the garage, an unfinished area in the basement or various closets to serve this important purpose.
Ensure your storage areas are up to the task by adding freestanding shelving units. Shelves will establish tidy limits to your storage zones and keep items off the floor, providing added protection from possible water leaks. Most importantly, belongings stored on shelves are easier to access and put away than when stored in stacks.